WELCOME TO
PAUL & MARY HANSON'S PAGE
Please feel free to look around,
then sign the Guestbook and tell us what you think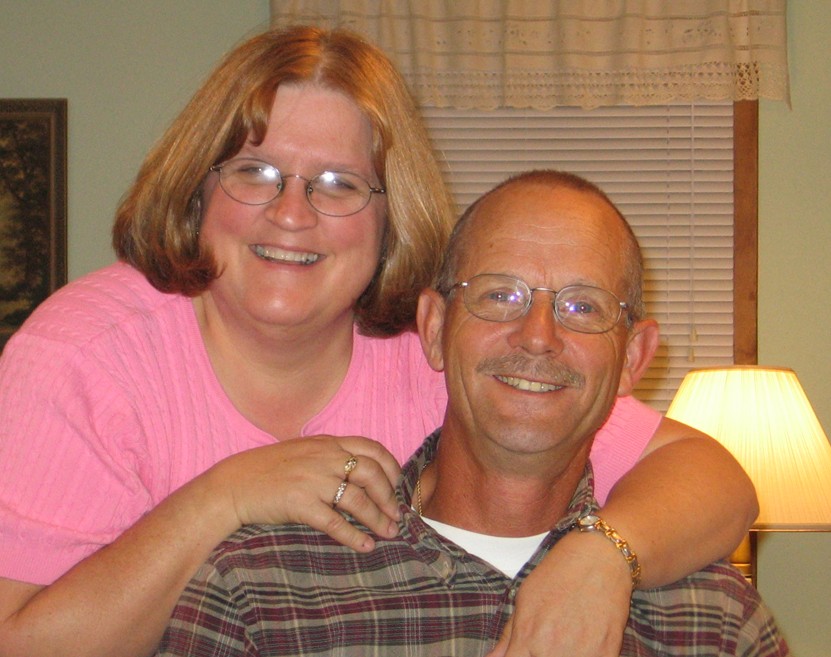 Here is a bit about us
We have been married for 35 years now- happily by far the biggest share of the time. We live near the coast in a big red house near Raymond, Washington on the Willapa River now. I was born in Lacrosse, WI, but grew up in Minnesota. The first years of my life I lived near Houston, MN, then moved to Elgin, MN where I lived my teenage years and graduated from high school. Mary is from South Dakota. Mostly around Maurine, or Faith is the bigger town. She graduated from Sunshine Bible Academy near Miller, SD. We met at Calvary Bible College in Kansas City, MO, (In a phone booth, now there is a story around that). After we first married we lived in Rochester, MN, then I took a job that moved us to Bly, OR. My job then relocated us to Snoqualmie, WA. We actually lived in North Bend, during that time. And now we're here at Raymond, WA.

We have a son and a daughter. They are both grown and have lives of their own now. Our daughter is married and has 3 children. She lives about 200 miles from us now in Yakima, WA. She took up a career in nursing and helps direct an Intensive Care Unit at one of the big hospitals in Yakima. Our son is also married and has our youngest grandchild, plus a new one on the way, to arrive in early April, 2008. He took up a career in Computer Design and Engineering. He and his family have located in the Phoenix, AZ area. Both are doing fine regardless of our stumbling and bumbling raising them.

Funny, I looked forward to some peace and quite while our kids were here growing up, but now that it's just Mary and I here, this big ole house is awful lonesome at times. Makes the times we do get together very special. And what a bonus to have those grandchildren, all four of them, so far. They grow up so fast though. The three living in Yakima are: The oldest, a grandson who is a Freshman in highschool already, and learning to drive. His sister who turned 8 last April, and is in the 3rd grade. And their youngest brother turned 6 the 1st of June, and is in the 1st grade now. I got to pick his birthday - now figure that one out! And then in Phoenix, our son and his wife have our newest grandson - he turned a year old already the first of last July. Watching him grow up is harder given the distance, but we try to see them all as often as we can. Mary and I do seem to get down there about once a year though, and the whole family was all here togather for Christmas at our housethis year.
They all are a very special part of our lives, and we think they are the best grandchildren in the world, if ya don't believe us, we'd be willing to argue- LOL.

We both work, Mary is the Secretary at your local grade schools and I'm a Team Leader and Project Manager at a large sawmill here in town. We are also very involved in the community. Mary is involved with a lot of the extra activities at the schools, and makes and alters dresses for a lot of the weddings around here. I am a volunteer fireman and very involved in the local AA here. We also are part of our church worship team and enjoy all the activities in our church. Some how we do find a little time for each other once in a while. I try to fit in a game golf every chance I get, and once in a while Mary will join me. She doesn't play but likes the walk around the course and be my caddie. Don't think I'll every be a Tiger Woods, so I guess I better not quit the day job.
If you've heard rumor of "it rains a lot on the Washington coast", well your right. I measure it here on our property and here are some of the totals:
| | | | | | | | | | |
| --- | --- | --- | --- | --- | --- | --- | --- | --- | --- |
| Year | 1999 | 2000 | 2001 | 2002 | 2003 | 2004 | 2005 | 2006 | 2007 |
| Inches | 103.1 | 58.5 | 65.4 | 60.5 | 81.2 | 62.3 | 67.0 | 90.0 | 76.2 |
Now convert some of these totals to feet and inches. Over 8 feet in 1999, and over 5 feet most other years. Actually most of the rain comes in the winter and spring months, so summer and fall are usually pretty nice here. For those of you who deal with all that snow and sub-zero weather, we usually have winters with little or no snow, and temperatures around the 40's & 50's. Once in a while we'll see it drop into the 20's at night, but then usually warm back up during the day. Also for those of you that fight the high temperatures in the summer months, 60 to 70 is sort of your norm - if it gets into the 80's or above it's like a heat wave.

Well feel free to look around at our other pages, some genealogy, but mostly pictures of our lives. This seems to be a great way now-a-days to share our lives with our family and friends scattered all over the US and now... even around the world!


---
He has Risen - And He will return for his own ...


Have you given Him control of your life?
If you have - I'll see you over on the other side!
If not drop me a line and I'll help introduce you to Him.
---
Links
---
---
Sign Our Guestbook
View Our Guestbook
or

---

Paul Hanson
&
Mary Hanson
Raymond, Washington
United States of America



Visits to this page

last updated: January 29, 2008